PERSONAL BRANDING
My personal branding is something i've always struggled with; going back and forth trying to find something that feels right. Maybe it was a sleek lettermark or pseudonym, but nothing was feeling right, and it wasn't feeling like me.

So for now, I'm abs. Yes, quite literally my nickname, because everything else feels like a facade and impersonal. Whether i've got my design head on or not, i'm still the same old me. I also think there's something quite naive and humble about people's nicknames (albeit nice ones).

My business card's utilise my logo and identity, as well as a raised spot gloss finish with a velvety paperstock. Nice and tactile!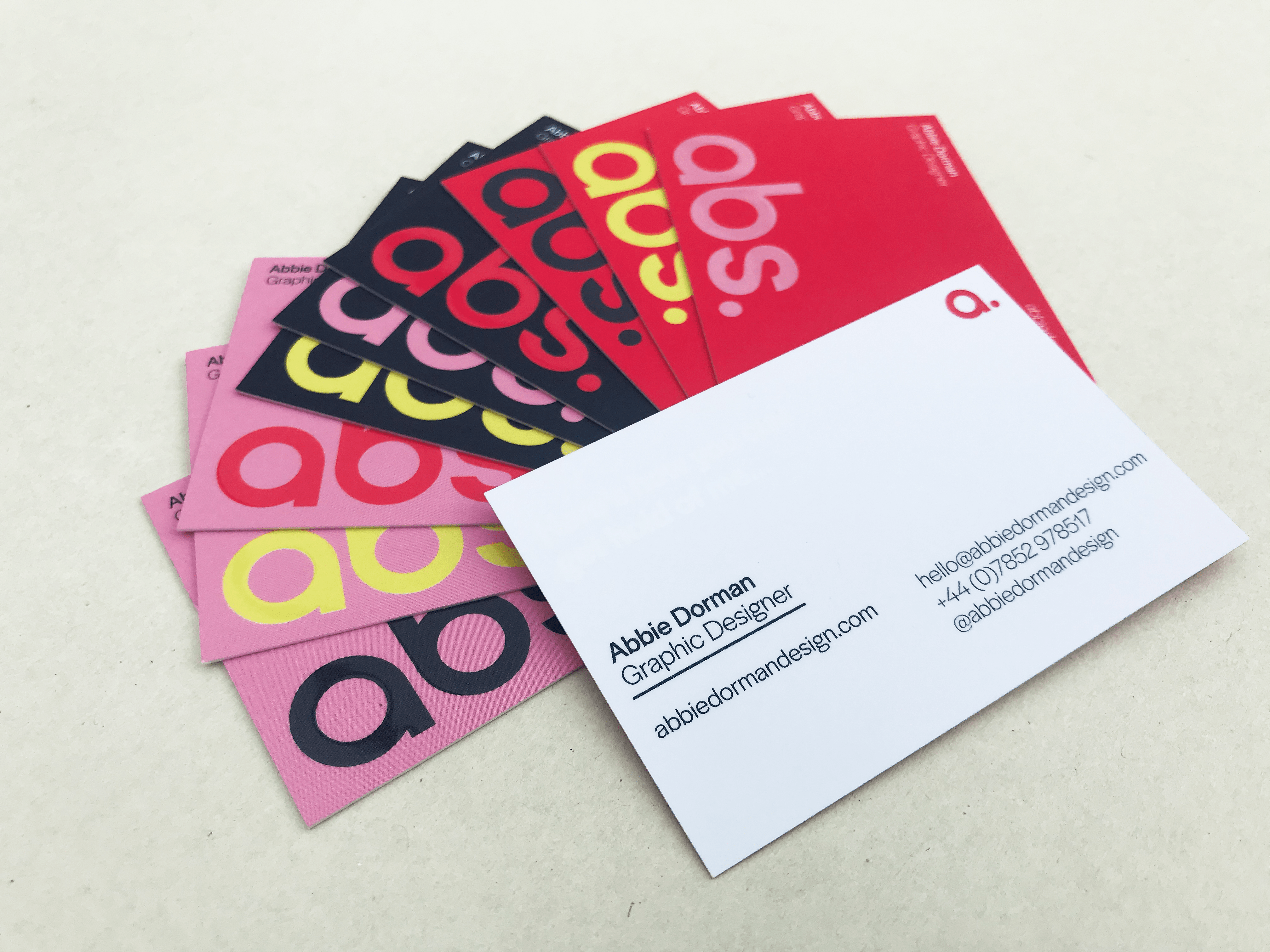 spot the subtle raised gloss︎︎︎